These services include coaching and mentoring based on the needs of the program. The first step is to administer an assessment to develop a framework for the ongoing project. It may include any of the following: curriculum development and implementation; classroom management; environment design; business systems and budgeting; and licensing/Step Up To Quality (SUTQ) compliance.
The Outside Services team offers the following three types of coaching in the early childhood community:
Through Cincinnati's Preschool Promise, our staff provide on-site assistance in achieving necessary quality ratings through Ohio's SUTQ.
Through our work with other childcare and district preschools, our staff provide on-site assistance based upon the needs of the individual school.
Through the Consortium for Resilient Young Children's Resilient Children and Families Program, our staff provide on-site coaching with administrators and classroom teachers in support of children's healthy emotional and social development.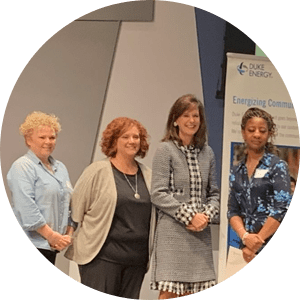 Supporting Children & Students
Supporting Parents & Families
Supporting Professionals & Community